Book production is aimed at launching the book you've written after it is produced and listed on a sales platform. The process includes everything necessary for a book to be produced. Once you have a manuscript ready for an editor, we will make sure the manuscript is edited, formatted, converted into an e-book and a printed book and that it has a professionally designed, selling cover. The process also includes other elements which are key to the book's success in marketing and sales—descriptions, blurbs, the author's biography, and copy for promotions on social media. 
Choose Book Production if you are only interested in producing and listing your book.
Getting reviews, however mundane it may seem, can turn out to be an uphill task if you don't have an ARC team (and often even if you have one). Reviews may certainly not directly contribute to sales if you have reviews. The absence of reviews, on the contrary, has a substantial negative effect on sales. This is why they call it a social proof. The process of getting reviews offers a lot of benefits for the book's marketing along the way. No effort will be wasted. The process includes creating the author's platform, launching a newsletter, promotional copy, and of course reaching out to potential reviewers. Please note that we will not recruit reviewers and pay them for their reviews. All reviews that your book will be getting as a result of this process will be completely genuine. Choose Reviews if you are only interested in creating the basis necessary for getting reviews. 
This process includes what an author needs to build a solid foundation for creating their fanbase. Why is it important? Well, it is the very basis of your brand building. Your name is your brand and it has the power of turning your sales from occasional to systemic. Nothing else, just this. And the fans are your brand ambassadors. Building a brand, or, in this case, a fanbase never stops but it needs to start somewhere. This process kicks it off. Please note that we will not buy subscriber lists or perform any other action that may undermine the legitimacy or value of your fanbase. Like all other processes, it has a lot of jobs and assignments beneficial for production, getting reviews, launching a newsletter, etc. Choose Fanbase if you are only interested in starting off your fanbase.  
The name of this process speaks for itself. The focus is on building an email list, groups of subscribers, launching automations. It's tempting to label it a shorter version of the Fanbase process and both processes do overlap a great deal. But Newsletter is not just that because the objective is different. 
Choose Newsletter if you are only interested in launching a regular newsletter service.
Combining two or more processes together is extremely beneficial from many points of view: you save on time and money. This is simply because many jobs in each process will only need to be done once.
SMALLER JOBS
You are certainly very welcome to discuss and order a smaller job. Just editing, copywriting, cover design, social posting, website building, or if you need a combination of smaller jobs or have something different in mind. I will do my very best to help you plan and make sure the job is done. 
Got a book? Come publish the work of your life.
I will consider your fiction book for investing in development, producing and promotion. I am especially seeking books that help us cope with changes in life, bigger or smaller: career, family, midlife crisis, seeking fulfillment, changing one's personal environment, moving, retiring, coping with losses, healing and recovering.
All you need to invest is your book, your commitment, and your time. We'll get it done together.
What matters is that you love your book, you want it published, and are ready to sign a publishing agreement with me. You are very welcome to submit from anywhere in the world with or without experience, with or without an agent, if you write fiction in English, especially if you write about people going through change and transformation at a mature age; if your manuscript is complete and is enough for a book (at least 40,000 words); if you are the owner of the copyright; and if you are willing to grant me the publishing rights. Having your work published with me does not cost you anything. If your book sells, you are paid royalties on net sales.
The English-language book market is global.
I welcome authors based in the US and beyond to submit your fiction. Bear in mind that the primary markets for the English-language fiction are the US and the UK, and the global trends are largely shaped by what works for these markets.
Are you a first-time writer? Perhaps you have published already?​ My best hope is that I will be able to offer support and team up with those who are starting their book writing career, as well as experienced authors.​
Yes, I invest in publishing your book and will pay you royalties, as long as it is selling. Consider me an investing project manager. Getting your work sold is the reason for me to be part of the process. My promise is to keep everything clear, transparent, and with no delays on my part.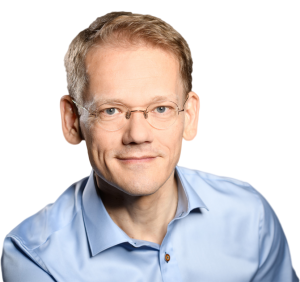 My name is Dimitri Alehins and Dayreads is my baby. I am entering this endeavour from a long career in corporate communications, consulting, and journalism. Technically speaking, building and running this small outlet is a step away from my career. In fact, it is an all-out career change. It took me a great deal of consideration, soul searching, time, and patience to climb a steep learning curve.
I believe in change and I welcome it. Change empowers us to open our mind, unpack our creative potential, finally pursue a dream we might have been putting off for years, and conjure up something amazing. As an author, you know it better than anyone else. Discovering and digging into your creativity is an essential part of your everyday life, and I believe the technologies are here to help us free our creative souls.
This is the idea behind Dayreads, an independent publishing imprint: to support independent authors, thinkers, and creatives while encouraging the rest of us to grow, find our passion, and ourselves.