BookPilot is a book production management service. It offers guidance through the book production process and managing it as a book production project. We will help you plan, find and manage professional services, and provide tools and platforms for producing and promoting a book. BookPilot helps authors establish the infrastructure essential for marketing and sales.
Hi! Have a manuscript to
publish
? Want to
join me
in business? Want to become an
early reader
? Just send me a note!
Got a book? Come publish the work of your life.
I will consider your fiction book for investing in development, producing and promotion. I am especially seeking books that help us cope with changes in life, bigger or smaller: career, family, midlife crisis, seeking fulfillment, changing one's personal environment, moving, retiring, coping with losses, healing and recovering.
All you need to invest is your book, your commitment, and your time. We'll get it done together.
What matters is that you love your book, you want it published, and are ready to sign a publishing agreement with me. You are very welcome to submit from anywhere in the world with or without experience, with or without an agent, if you write fiction in English, especially if you write about people going through change and transformation at a mature age; if your manuscript is complete and is enough for a book (at least 40,000 words); if you are the owner of the copyright; and if you are willing to grant me the publishing rights. Having your work published with me does not cost you anything. If your book sells, you are paid royalties on net sales.
The English-language book market is global.
I welcome authors based in the US and beyond to submit your fiction. Bear in mind that the primary markets for the English-language fiction are the US and the UK, and the global trends are largely shaped by what works for these markets.
Are you a first-time writer? Perhaps you have published already?​ My best hope is that I will be able to offer support and team up with those who are starting their book writing career, as well as experienced authors.​
Yes, I invest in publishing your book and will pay you royalties, as long as it is selling. Consider me an investing project manager. Getting your work sold is the reason for me to be part of the process. My promise is to keep everything clear, transparent, and with no delays on my part.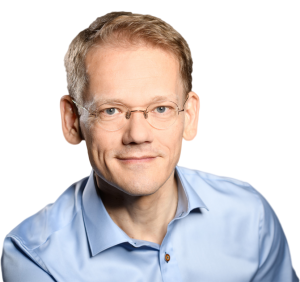 My name is Dimitri Alehins and Dayreads is my baby. I am entering this endeavour from a long career in corporate communications, consulting, and journalism. Technically speaking, building and running this small outlet is a step away from my career. In fact, it is an all-out career change. It took me a great deal of consideration, soul searching, time, and patience to climb a steep learning curve.
I believe in change and I welcome it. Change empowers us to open our mind, unpack our creative potential, finally pursue a dream we might have been putting off for years, and conjure up something amazing. As an author, you know it better than anyone else. Discovering and digging into your creativity is an essential part of your everyday life, and I believe the technologies are here to help us free our creative souls.
This is the idea behind Dayreads, an independent publishing imprint: to support independent authors, thinkers, and creatives while encouraging the rest of us to grow, find our passion, and ourselves.